Dear colleagues from around the world,
We are excited to announce the 21st International Congress of Endocrinology – ICE 2024 – organized by the International Society of Endocrinology (ISE) in partnership with the Emirates Diabetes and Endocrine Society (EDES) to be held in Dubai, UAE on 1-3 March, 2024.
ICE is a unique opportunity for renowned endocrinologists, acclaimed scientists, allied healthcare professionals, industry representatives, and partner organizations from around the world to come together and share knowledge, the latest research, and expertise among the global endocrinology community.
This fully in-person event will be a great opportunity to meet face-to-face again after two virtual editions. We look forward to welcoming you at ICE 2024 where we will explore "the Future of Endocrinology". With its outstanding three-day CME-accredited program and presentations of the highest level given by leading international faculty, this congress will be an exciting learning experience not to be missed.
ISE is committed to supporting the endocrinology community in all regions around the world, to connect and share the latest advancements in endocrine science and patient care. At ICE 2024 you will have an opportunity to learn, collaborate and discover the latest updates in endocrinology through a variety of different sessions and workshops including engaging plenaries, in-depth symposia and meet the professor sessions as well as vibrant abstract poster and oral presentations.
We would like to particularly recognize all our colleagues who have spent countless hours preparing the ICE 2024 scientific program, specifically the Program Organizing Committee led by Co-Chairs Dr. Margaret Wierman and Dr. Fatheya Al Awadi, as well as all speakers who have kindly accepted our invitation to share their knowledge with the global endocrinology community at ICE 2024.
We very much look forward to your participation in a truly memorable endocrinology congress, #ICE2024, and to welcoming you to Dubai, a city that imbues innovation and a vision for the future, to optimize life-long health for people with endocrine disorders worldwide!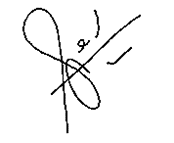 Dr Syed Abbas Raza
ISE President
ICE Congress Chair

Dr. Fatheya Al Awadi
Program Organizing Committee Co-Chair
President of EDES

Dr. Margaret Wierman
Program Organizing Committee Co-Chair
Past-President of ISE